The old blocks of Lund
Attraction Stroll
about 1-3 hours In the old parts of the city, inside what during medieval times were surrounded by a wall, you will find many old and picturesque houses preserved. Many of them are more than 100 years old. Even at the most known shopping street, Lilla Fiskaregatan , are many buildings old and beautiful. If you want to experience the old charm of Lund, the lovely houses surrounded by hollyhocks, lavender and roses in summertime, you should take a stroll in those old blocks. At the page Lund, the city of roses, there are some pictures showing what you will experience.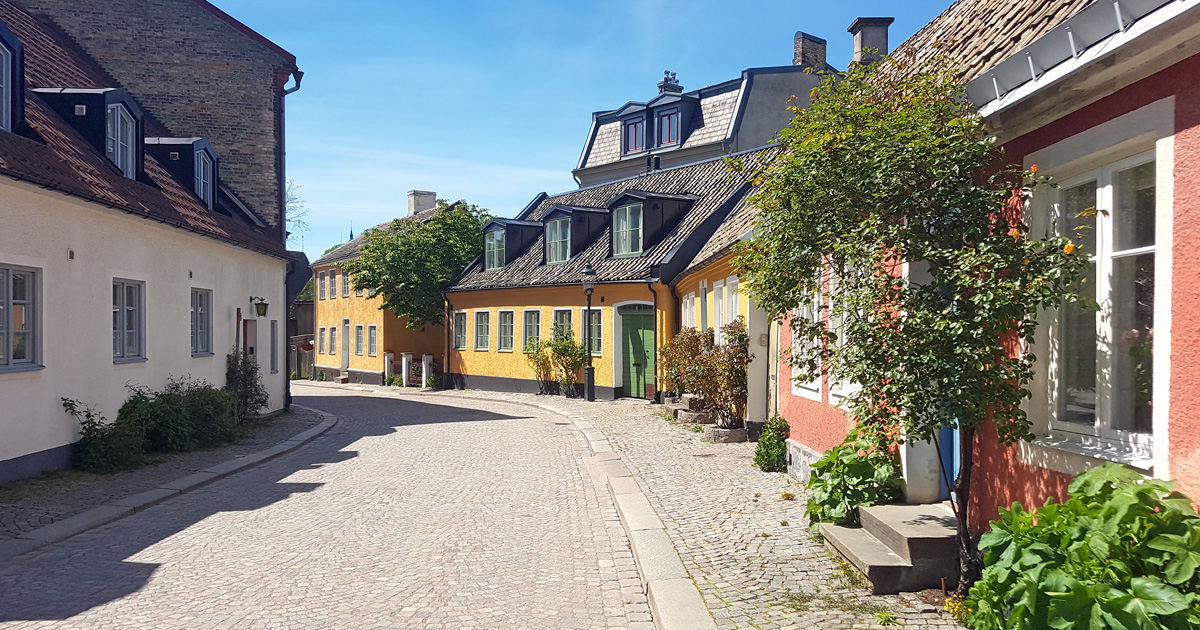 Adelgatan
in the so called Kulturkvadranten, one of the most photographed streets in the old blocks of Lund city
There is especially three areas where you find the most picturesque old blocks: (1) Kulturkvadranten , (2) Nöden and (3) Sankt Måns .
Some of the streets in the city of Lund and in the old blocks are paved with sets. But there are also some with old fashioned cobble stone, the Small and Large Sigridsgatan in the so called Kulturkvadranten, and the western part of Västergatan at Sankt Måns.
The street Hjortgatan at Kulturkvadranten is also a particular beautiful street, with old houses and paving stones. During summer the street is surrounded by hollyhocks, lavender and roses.
The
Hjortgatan
in Kulturkvadranten.