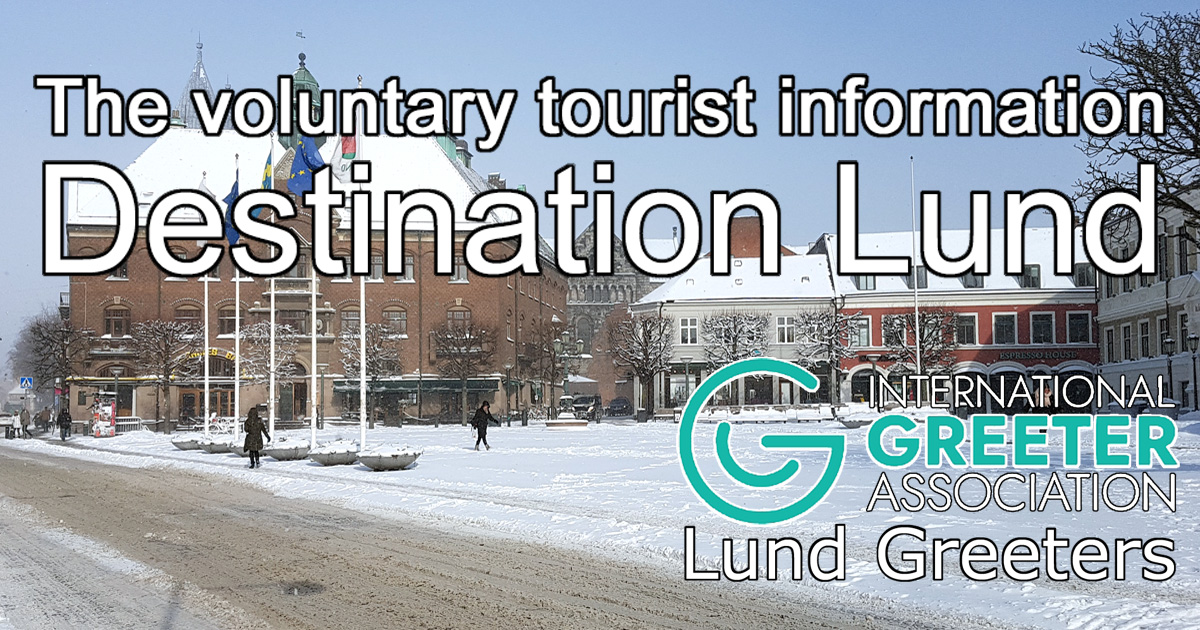 Welcome to the official web site for the voluntary non-profit tourist information Destination Lund. We provide tourist information about Lund, the oldest city in nowadays Sweden. The city of Lund was established already in the beginning of the 970´s under control of the Danish king Harald Bluetooth.
We also have greeter service for visitors, since Destination Lund is part of the International Greeter Association.
Greeters are locals, welcoming visitors to their hometown and show places and interesting stories about the city that is not easy to find otherwise. They can give advice of things to see and do, special shops and their favourite restaurant. Read more and book a great with us at our greeter destination page.
Interesting places and attractions
In Lund, there are many interesting places with fascinating history to discover. Nowadays Lund is an important student city with one of the largest and most popular universities in Sweden. The north east part is one of the largest research areas in northern Europe, still growing with the establishment of European Spallation Source (ESS) and MAX IV, the brightest X-ray source in the world, due to their homepage.
| | |
| --- | --- |
| | |
| The Cathedral in Lund is the most visited church in Sweden. In 2023 it will be 900 years since the crypt was inaugurated. | When in Lund, do not miss to visit the beautiful, small medieval Cloister church. The only church in Lund, except the Cathedral, that was not teared down after the Reformation. |
| | |
| Try a biking trip to some of the 18 lovely allotment areas in Lund. They are opened for visitors during the summer. | Take a walk in the old streets of Lund. Experience the small cobblestone streets surrounded by hollyhocks and roses. |
Since we are fully voluntary and non-profit, we have not been able to produce so much information in English yet. We do have a Facebook page in English were we post photos, information and stories about Lund now and then.